The ridiculous housing and growth targets being set for Oxfordshire originate from the OXLEP Strategic Economic Plan.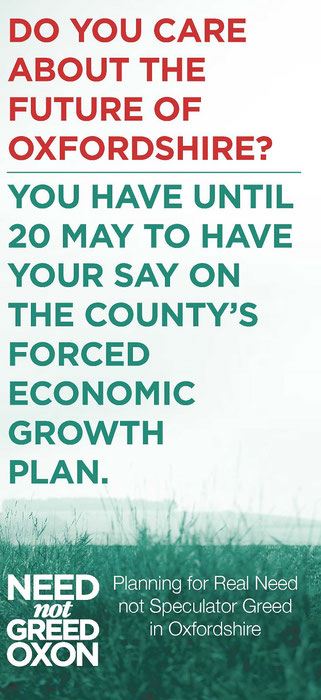 27th May Deadline
 The 'SEP' is currently being "refreshed" via a public consultation exercise. You have until 27 May to have your say on the county's forced economic growth plan. Make your voice heard!

Please visit the Need Not Greed Coalition website for more information on why it is vital to take part in this exercise and guidance on what to say. 
There are only 7 questions !
Need Not Greed SEP leaflet
Download the full Need Not Greed information leaflet
Need not Greed Oxon A4 Leaflet April 201
Adobe Acrobat Document
1.3 MB